Witness the Greatest Summer in hololive's History! hololive Summer 2023 Opening Ceremony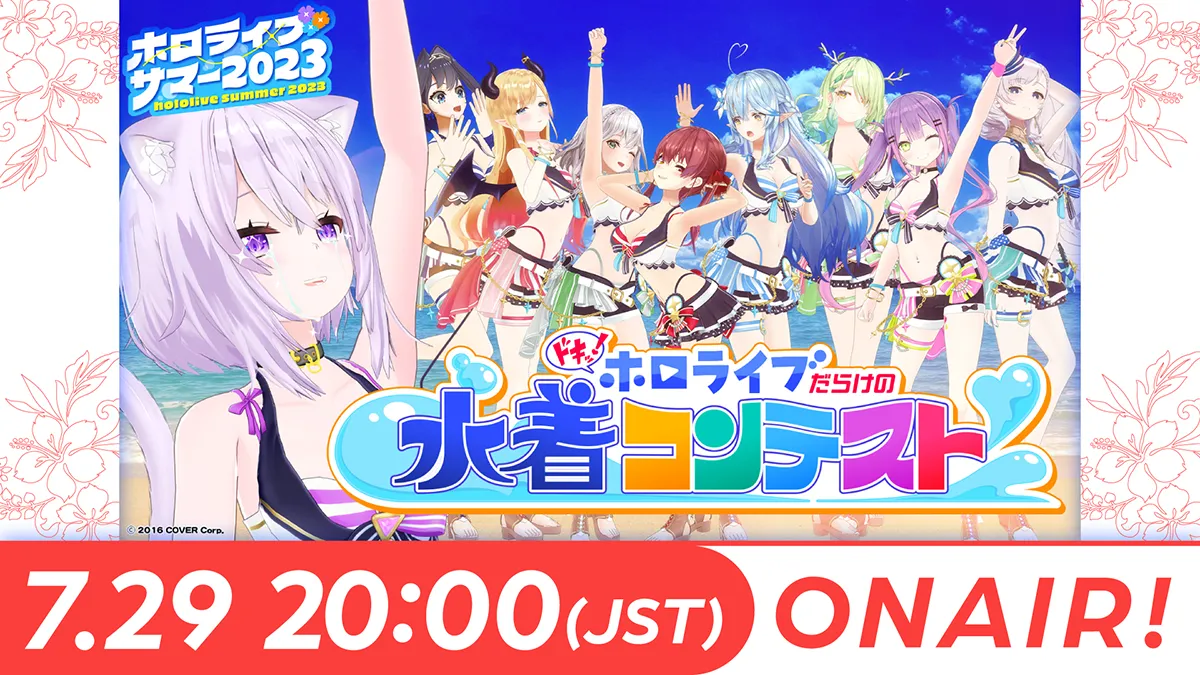 Summer! Swimming Pool! Swimsuit Contest!?
The night came upon the hololive Resort,
along with some suspicious letters that can be read as "Swimsuit Contest"…
The "Swimsuit Contest" begins tonight, presented from the night pool full of Nekomata Okayu's desires!
Don't miss the new swimsuits of hololive talents and their brave performances!
■Date and Time
8 PM, Saturday, July 29th, 2023 (JST)
■Cast (9 members)
Yuzuki Choco / Nekomata Okayu / Shirogane Noel / Houshou Marine / Tokoyami Towa / Yukihana Lamy / Ceres Fauna / Ouro Kronii / Pavolia Reine
■Youtube URL
https://youtube.com/live/ffK5DJXVgY0