20+ Participants?! Welcome to the Pre-Concert Special Program, "hololive Summer Special Party!!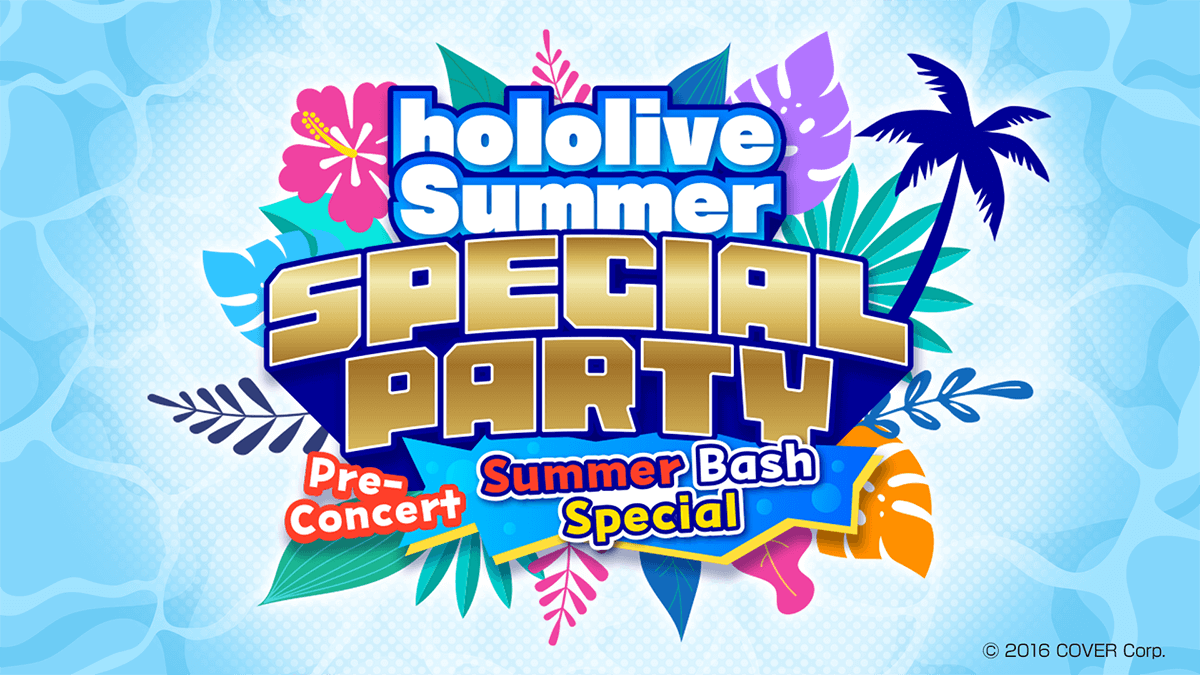 A special live stream with more than 20 participants!
Quiz! Drama! Bingo and more?!
A grand recap of the two-month journey of hololive Summer 2023!
■Programs
1. hololive Summer Recap Quiz!
We look back on the two-month journey of hololive Summer 2023 and test your knowledge about hololive Summer 2023's live streams, official programs, and even YouTube Shorts!
Let's find out who enjoyed "the biggest summer of the century" the most!
2. Sakura Miko's Music Talk.
Who would have ever known that Sakura Miko would become a music talk show host one day?
Stay tuned for some elite music talks and maybe some exclusive information too!
3. Feel the Youth! Ad-Lib Drama!
With the hololive Summer 2023's theme "Youth and Courage," hololive members challenge in "Youth-Themed Ad-lib Drama!"
What kind of story will they unfold?
4. hololive Summer Enjoy Bingo Raffle
In this hololive Summer Enjoy Bingo, hololive members have challenged and accomplished various missions over the course of two months.
To reward the members who enjoyed the summer through bingo to their heart's content, we are hosting a raffle with prizes!
Who will be the lucky winner of the special prizes? You will have to find it out yourself!
■Date
6 PM, August 25th, 2023 (JST)
■Participants
[Studio]
Shirakami Fubuki / Ookami Mio / AZKi / Shirogane Noel / Momosuzu Nene / La+ Darknesss
[Video]
Tokino Sora / Yozora Mel / Aki Rosenthal / Sakura Miko / Hoshimachi Suisei / Shiranui Flare / Shirogane Noel / Takane Lui / Kazama Iroha
[Attending from Home]
Many participants
■"hololive Summer Special Party!!" URL
https://www.youtube.com/watch?v=8ssW4JqdpcU