"Yo-kai Watch: PuNi PuNi" Collab!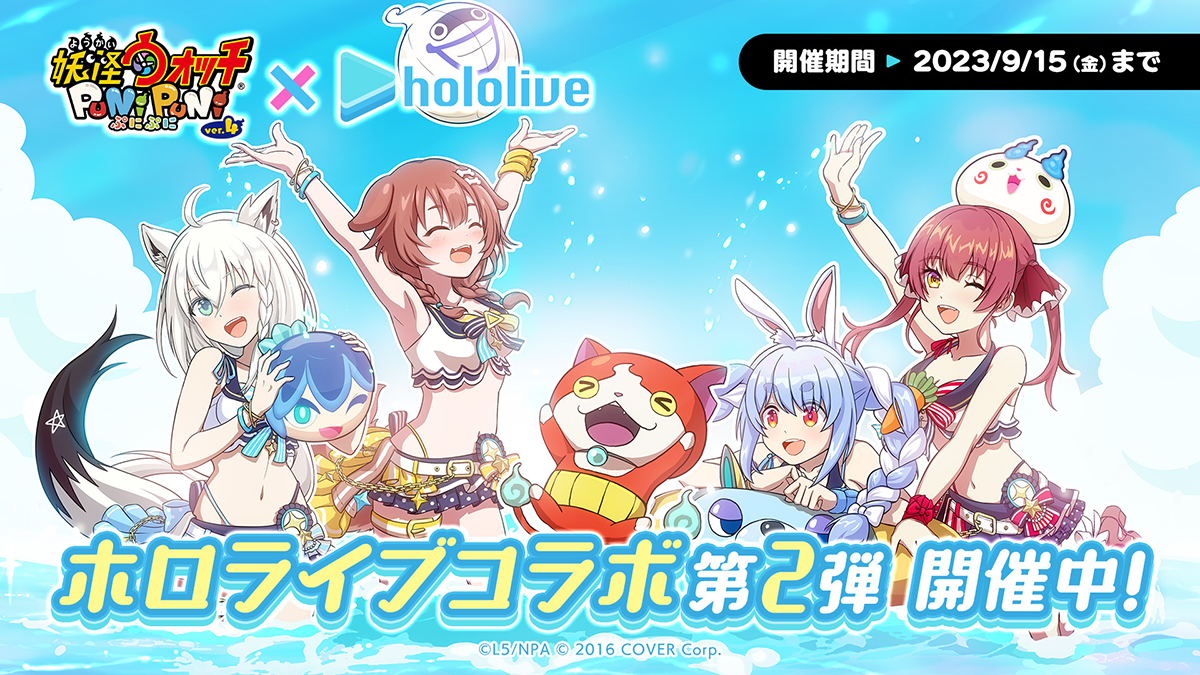 "Yo-kai Watch: PuNi PuNi" collaboration part 2 has started!
Shirakami Fubuki, Inugami Korone, Usada Pekora, and Houshou Marine will appear in their new swimsuits that were unveiled during hololive Summer 2023!
Nakiri Ayame, Oozora Subaru, Ookami Mio, Tokoyami Towa, and Sakamata Chloe have also joined!
Part 1 collaboration members will also re-appear.
Don't miss this collaboration, which features a total of 25 characters!
■Event Period
September 1 – September 15, 2023
■"Yo-kai Watch: PuNi PuNi" Official Website
https://yokai-punipuni.jp/